20th Century Fox announced today that they will be producing Independence Day sequel! The film is set to be released on July 3, 2015.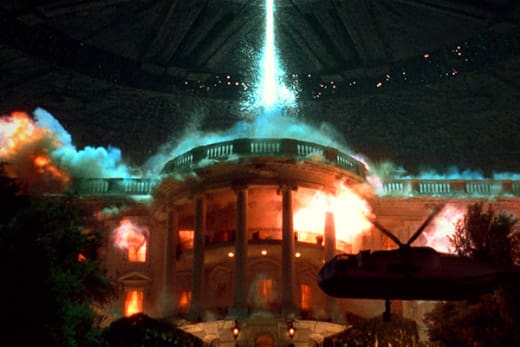 While the film has already been announced, Will Smith (After Earth) has yet to sign on to the project, and it is unclear with the film will feature his character or not.
The film will be released almost 20 years after the 1996 original. Why did it take so long? Well, mainly because they weren't sure it was a good idea.
Dan Devlin, who co-wrote the film, stated in an interview with THR, "We resisted doing the sequel for years because we still wanted to honor the first one." He added, "I think it took a long time, but I feel like we finally got something that really feels like, 'that's worth seeing as a sequel to Independence Day.'"
Roland Emmerich, whose new film White House Down opens Friday, will return to direct Independence Day 2.
Head to our Independence Day quotes page to revisit the original.