Sofia Vergara stars as Desdemona, whose name is borrowed from Othello, in this new character poster for Machete Kills: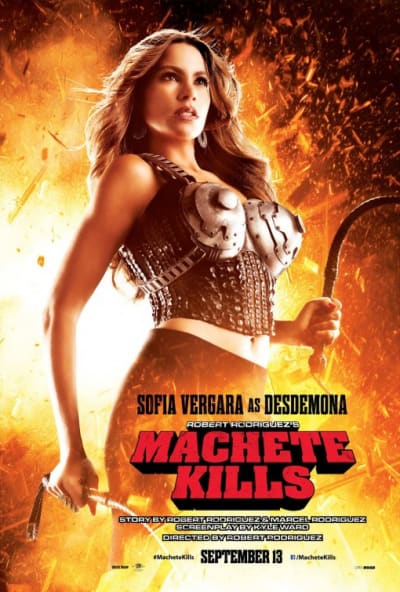 Danny Trejo returns for the action sequel, as the former Federale, Machete Cortez. This time, Machete is recruited by the President of the United States, played by Charlie Sheen, to take down an evil billionaire, played by Mel Gibson.
Jessica Alba, Michelle Rodriguez (Fast and Furious 6), Demian Bichir, Amber Heard, Zoe Saldana (Star Trek Into Darkness), Edward James Olmos, Vanessa Hudgens, Cuba Gooding, Jr., and Lady Gaga also star.
Robert Rodriguez returns to direct the film, which premieres September 13. Watch the Machete Kills trailer for more.