The movie-making business is such a well-oiled machine that these days, studios scarcely have to wait until a movie comes out before knowing if it'll be worth doing a sequel.
That's what happened today with Man of Steel. Warner Bros. is reportedly moving forward with a Man of Steel sequel, bringing back director Zack Snyder and writer David S. Goyer.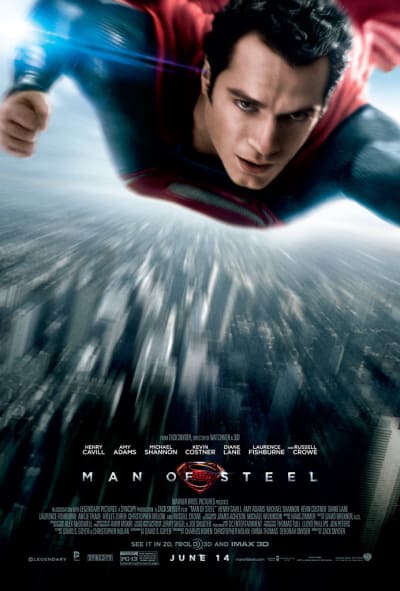 With Warner's Justice League property totally up in the air, it seems they are banking on getting a solid Superman franchise underway before moving into Superteam territory. Goyer, however, is apparently signed on to write Justice League when that time comes.
Man of Steel, starring Henry Cavill as Clark Kent, with Amy Adams, Michael Shannon, Kevin Costner, Diane Lane, Russell Crowe, and Laurence Fishburne, has received some good early reviews, and it is poised to have a strong opening this weekend, but we'll have to wait and see to be sure. Warner Bros. seems pretty confident, however.
Check out some Man of Steel character posters for more.