Monsters University Schools Competition: Weekend Box Office Report
by Joel D Amos at . Updated at . Comments
Disney and Pixar have done it again, and by that we mean topped the weekend box office. Monsters University took the competition to school by banking $82 million in its first week of release. Although the Brad Pitt-starring World War Z did not win the week, the film still scored huge with a $66 million opening and second place finish.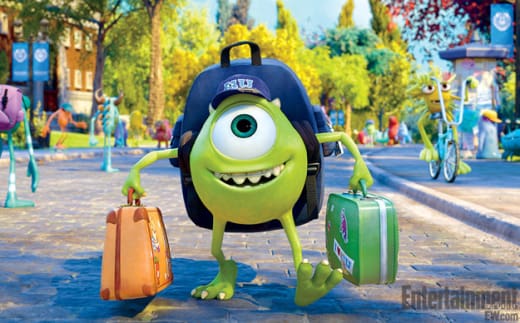 Last week's box office champ, which set a June record -- Man of Steel -- had to settle for third in a week with two strong new releases. Man of Steel added another $41.2 million to its haul, bringing its domestic total to over $210 million in only two weeks of release. Since Warner Bros. brass said there would be no Justice League movie without a successful Superman movie… think $210 million in two weeks gets us that? We think so!
The end of days comedy This Is the End fell to fourth with $13 million, and closing out the top five was the magicians as bank robbers thriller, Now You See Me, that made $7.9 million.
Box office top 10:
1. Monsters University, $82 million
2. World War Z, $66 million
3. Man of Steel, $41.2 million
4. This Is the End, $13 million
5. Now You See Me, $7.9 million
6. Fast & Furious 6, $4.7 million
7. The Internship, $3.42 million
8. The Purge, $3.41 million
9. Star Trek Into Darkness, $3 million
10. Iron Man 3, $2.2 million