Movie Fanatic is giving away two Blu-Ray copies of the all-star comedy Movie 43. If the film does not possess one of the greatest casts of the year, we don't know what does.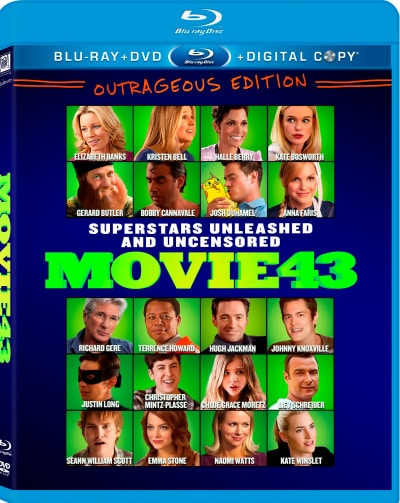 The sketch comedy film from the makers of There's Something About Mary and Dumb and Dumber features Richard Gere, Halle Berry, Elizabeth Banks, Terrence Howard, Gerard Butler, Josh Duhamel, Anna Faris, Hugh Jackman, Emma Stone, Kate Winslet and Liev Schreiber!
As teased in the Movie 43 trailer, the film follows several storylines over the entire movie that features our all-stars doing the most hilariously despicable things and so much more.
Use the widget below to enter on Facebook or Twitter. There are three unique ways to enter, and by entering all three ways you can increase your chance of winning. A winner will be announced on July 2. Good luck!