A brand new banner has arrived for the upcoming sci-fi action film Riddick. Check it out: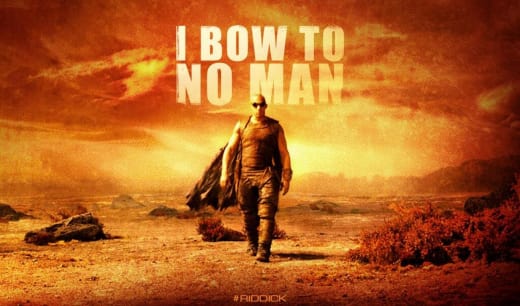 Vin Diesel (Fast and Furious 6​) returns to star as Richard B. Riddick. Left for dead on a desert planet, Riddick must fight on onslaught of alien bounty hunters in order to return to his home planet to save it from annihilation.
Karl Urban (Star Trek Into Darkness), Matt Nable, Katee Sackhoff, Jordi Molla, Dave Batista, and Nolan Gerard Funk also star.
Riddick will premiere September 6. Watch the Riddick trailer for more.