Ronald Emmerich has had the most interesting of careers directing and producing in Hollywood. He's back on screen, as seen with his White House Down trailer, and it is the second time he's trashed "America's House," after he had aliens do it in Independence Day.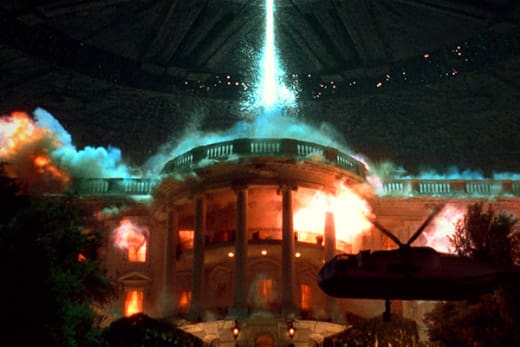 The modern master of the movie spectacle seems to always have the largest of scope when it comes to his thrillers -- whether it's the destructive effects of global warming (The Day After Tomorrow), the Mayan prediction of the apocalypse (2012) or even an iconic Japanese monster that lives to destroy New York City (Godzilla).
But, he also has taken a more mellow approach to filmmaking on occasion… such as his film that explores the theory that Shakespeare was not the writer of all those famous works (Anonymous) or his take on the American revolution (The Patriot). Emmerich is a man who lives for making the summer film that drives audiences out of the heat and into the darkness of the movie house.
So tell us...
What is your favorite Roland Emmerich movie?