The release date for Sin City: A Dame to Kill For has been postponed!
The film, originally set to release on October 4 of this year, has a new date set for August 22, 2014.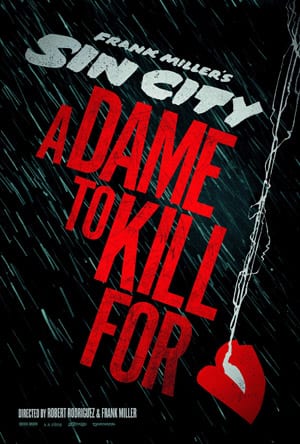 Josh Brolin takes over the role of Dwight McCarthy from Clive Owen. Eva Green (300: Rise of an Empire) plays Ava Lord, Dwight's ex-lover who solicits his help to escape her abusive husband.
The giant ensemble cast also includes Jessica Alba, Bruce Willis, Mickey Rourke, Rosario Dawson, Jaime King, Jamie Chung (The Hangover Part III), Joseph Gordon-Levitt, Dennis Haysbert, Christopher Meloni (Man of Steel), Jeremy Piven, Ray Liotta, Juno Temple, Stacy Keach, and Julia Garner.
Frank Miller and Robert Rodriguez co-direct the sequel, which is based on the second book in Miller's comic book series.