As teased in the Snitch trailer, the film features Dwayne Johnson as a father and illustrates within moments of the film starting the lengths to which a paternal figure will go to ensure the safety of his children.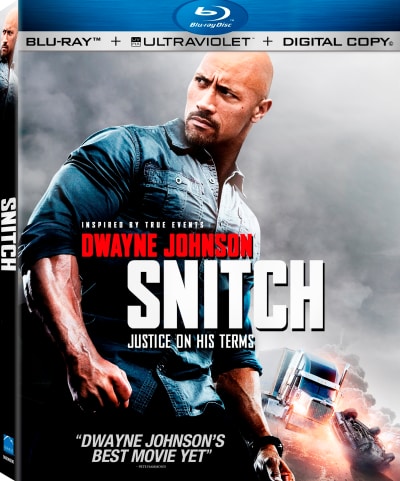 In Snitch, Johnson's son is framed for drug smuggling and due to the mandatory sentencing laws, is sent off to prison with no hope for parole. The system was set up so that lower level drug dealers would turn on those higher up. Yet, with Johnson's son being framed, he can achieve no such goal.
Snitch lands on DVD and Blu-Ray and allows a whole new audience to discover the story of how his father figure agreed to go undercover to embody the titular soul… all in an effort to achieve the freedom of his son. Johnson makes a deal with a federal prosecutor, played with panache by Oscar winner Susan Sarandon. As such, Johnson will go undercover and try his best to bring drug lord Benjamin Bratt to justice. Our theatrical Snitch review delves deeper into the story itself.
Movie Fanatic also has an exclusive clip with Johnson's co-star, John Bernthal, that is not available anywhere, not even on the DVD or Blu-Ray.
The former Walking Dead player talks about the tone he and Johnson sought to strike with their characters. Johnson gets Bernthal, a worker at his trucking company, to introduce him to some people who might be able to help him achieve his goal. Bernthal and Johnson have great chemistry, so whatever they did… works!
The extras are on the light side, but still fascinating, particularly the 50-minute "making of" documentary that shows how director Ric Roman Waugh sought to take the action movie and push the envelope.
As Waugh has achieved some amazing chase scenes featuring big rigs, the audio commentary track by the director is not-to-be missed. The deleted scenes add a little something to the viewing experience, but one can see why Waugh chose to eliminate them from his picture.