In Snitch, Dwayne Johnson gets behind the action wheel again as a man who runs a successful trucking business who would do anything to secure the well being of his oldest child.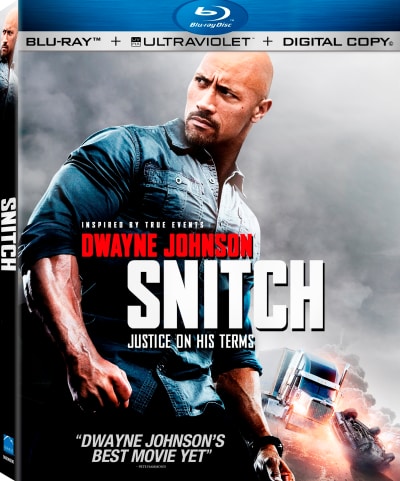 See, Johnson's son in Snitch has been framed for trafficking drugs and because of "mandatory" laws, is now rotting in prison. This is a kid with no priors, yet is spending his days with hardened criminals. The action teased in the Snitch trailer is based on a true story and Movie Fanatic is marking the arrival of the film on home video by giving away a Blu-Ray DVD combo pack to one lucky reader.
The film also stars Barry Pepper (the upcoming The Lone Ranger), Jon Bernthal (The Walking Dead), Nadine Velazquez (Flight), Benjamin Bratt and Susan Sarandon.
Johnson's character will do anything to get his son out of prison, even if it means becoming the titular guy who has to go deep undercover to bring down some drug dealers in exchange for his son's freedom.
Use the widget below to enter on Facebook or Twitter. There are three unique ways to enter, and by entering all three ways you can increase your chance of winning. A winner will be announced on June 17. Good luck!
And stay tuned to Movie Fanatic for our full Snitch DVD review tomorrow, as well as an exclusive clip featuring star Bernthal.