We've learned recently, with Robert Downey Jr. resigning to the role of Iron Man, that when an actor says "I'm not interested in returning," what he really means is "Show me what I'm worth to you."
To the Taken franchise, Liam Neeson is apparently worth $20 million. The actor is currently in negotiations to star in Taken 3, earning a $5 million raise from the last film.
Here's a picture of him negotiating his contract: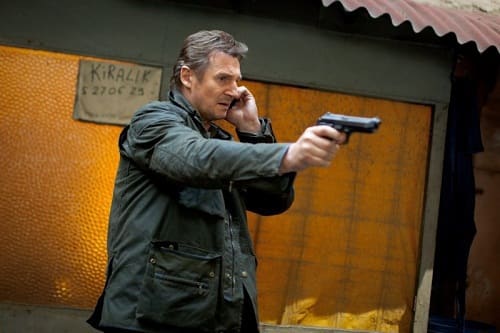 Neeson was initially hesitant due to the negative response to the film, despite the $375 million worldwide gross it earned. Luc Besson and Robert Mark Kamen, who wrote the first two films, are already working on the new script, while Maggie Grace and Famke Janssen (The Wolverine) have yet to resign.
Check out some Taken quotes to revisit the film that started the franchise.