The Michael Bay-produced Ninja Turtles movie is apparently back to being called Teenage Mutant Ninja Turtles, and the villain has been confirmed.
Production got underway earlier this year, and now William Fichtner has confirmed that he will be playing Shredder in the live-action reboot.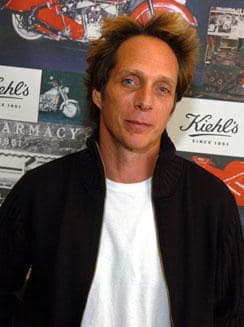 Fichtner told HuffPost Canada TV in a recent interview, "I play Shredder. It is cool. It's one of those things that came along where I thought, 'Really? Let me think about this for a minute.' Then I was like, 'Yeah, OK, this sounds like a journey.'"
The actor joins Megan Fox, Will Arnett, Alan Ritchson, Pete Ploszek, Jeremy Howard, and Noel Fisher in the cast. Jonathan Liebesman directs the film, which has a release date set for June 6, 2014.
Fichtner can next be seen in the summer films The Lone Ranger and Elysium.