Earlier this month we reported that Terminator 5 was a go and that Arnold Schwarzenegger had confirmed that he will return to the franchise.
Well, it's now looking possible that Arnie may have been talking out of turn.
Paramount, Skydance, and Annapurna have announced that the new Terminator film will be released on June 26, 2015. The issue is, their press release calls the film a reboot that will spawn a brand new trilogy, and not Terminator 5.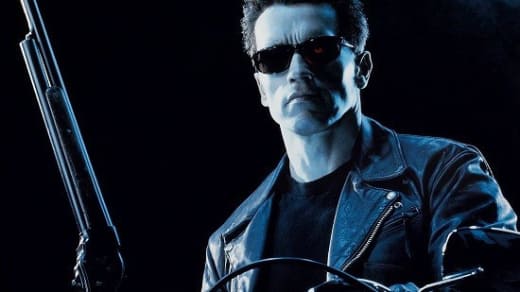 Since it would be totally crazy to cast an old guy as the star of a new action trilogy, it's seeming likely that Schwarzenegger won't be the Terminator in the new film. If he does appear, perhaps it will be in more of a cameo capacity.
Dwayne Johnson, meanwhile, has been rumored to be in the running for the role of The Terminator as well. We thought these rumors were quashed after Schwarzenegger's reveal, but now, who knows.
2015 is gearing up to be a giant year for Summer Blockbusters, though. It seems like, as the era of studios carefully planning long-term release schedules began a few years ago, "2015" just seemed like a good middle-distance timeline.
Now we get the new Terminator, The Avengers 2, Ant-Man, Jurassic Park 4, and Star Wars Episode VII, just to name a few.