There was never really any doubt that The Hunger Games would be a successful film trilogy. That gives the studio freedom to think far in the future without fear.
With that in mind, Lionsgate is looking toward casting the final installment, Mockingjay, months before Catching Fire even comes out.
Julianne Moore is being pursued for the role of Alma Coin.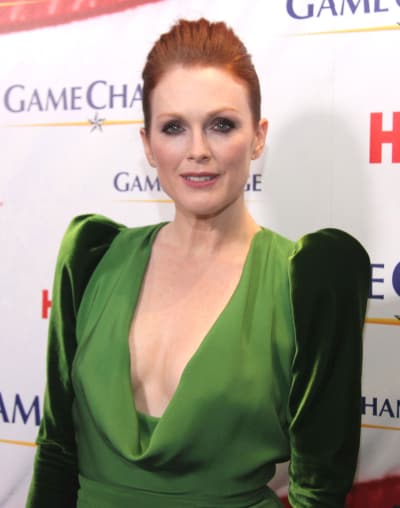 Alma plays a key role in Mockingjay, as the leader of a rebellion looking to overthrow President Snow using Katniss as a key symbol in the revolution.
Moore will next appear in the horror remake Carrie and Joseph Gordon-Levitt's directorial debut, Don Jon.
Mockingjay will be released in two parts, with Francis Lawrence returning to direct. Meanwhile, Catching Fire will hit theaters November 22, 2013.