In a weekend with no huge action movie premieres, The Purge was able to take first place in the box office in its first three days in theaters. The horror thriller starring Ethan Hawke made $36.38 million, the second-lowest weekend gross for a #1 movie since April.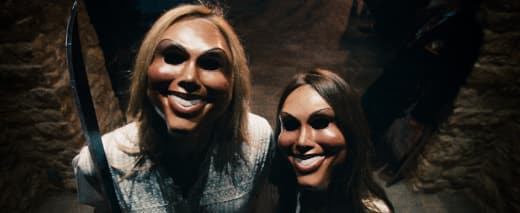 Fast and Furious 6 dropped from first to second this week, raking in $19.76 million in its third weekend in theaters. The action movie has earned a total of $202.95 million.
Coming in a close third is Now You See Me. The magic-themed thriller stars Jesse Eisenberg, Mark Ruffalo, and Isla Fisher (The Great Gatsby) earned $19.5 million to bring its total to $61.37 million.
The Internship and Epic round out the Top 5. The new comedy and the animated feature took in $18.1 and $12.1 million.
Box office top 10:
1. The Purge, $36.38 million
2. Fast and Furiuous 6, $19.76 million
3. Now You See Me, $19.5 million
4. The Internship, $18.1 million
5. Epic, $12.1 million
6. Star Trek Into Darkness, $11.7 million
7. After Earth, $11.2 million
8. The Hangover Part III, $7.38 million
9. Iron Man 3, $5.79 million
10. The Great Gatsby, $4.23 million