Sebastian Stan is featured as the titular "Winter Soldier" in this set photo from Captain America: The Winter Soldier​, from Reddit.. Check it out: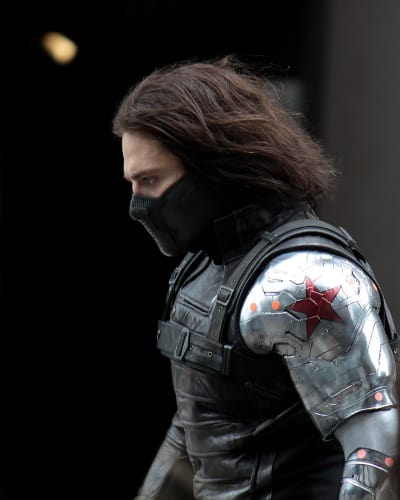 Sebastian Stan plays the character in the superhero sequel. Once Captain America's best friend, Bucky Barnes his captured by the Russians and brainwashed into becoming an assassin.
Chris Evans returns as Captain America, with Scarlett Johansson reprising her role as Natasha Romanoff. Samuel L. Jackson, Robert Redford, Anthony Mackie (Pain and Gain), Cobie Smulders, Hayley Atwell, Emily VanCampand Frank Grillo also star.
Anthony and Joe Russo direct the film, which premieres April 4, 2014 as part of Marvel Phase 2.