A series of pictures have been released in the last couple weeks detailing some of the new cars in Transformers 4. The latest is this 2013 Lamborghini Aventador LP 700-4 Coupe (no word on whether this will be an Autobot or Decepticon):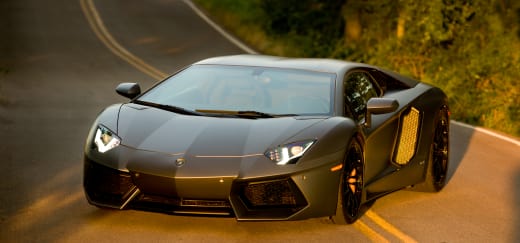 Mark Wahlberg (Pain and Gain) takes over as lead in the fourth installment of the action series. The film takes place after the events of Dark of the Moon, when a group of tech leaders decide to learn from the Transformer onslaught and push the boundaries of technology.
Stanley Tucci (Catching Fire), Nicola Peltz and Jack Reynor, Kelsey Grammer (Monsters University), Li Bingbing, and T.J. Miller also star.
Michael Bay returns to direct the film, which is currently in production. Transformers 4 will come out June 27, 2014.