Transformers 4 is beginning to feel like a glorified car show. All of the promotional material so far has been photos of cool cars.
But that's okay, because...cool cars!! The latest is a red 2013 Pagani Huayra. Take a look: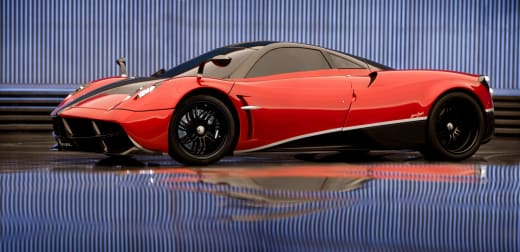 Apart from the cars, there will be some humans in the film. Namely, Mark Wahlberg, who takes over as the lead actor from Shia LaBeouf.
Stanley Tucci (The Hunger Games), Nicola Peltz and Jack Reynor, Kelsey Grammer (Monsters University), Li Bingbing, and T.J. Miller also star.
Transformers 4 is in production now, and will hit theaters June 27, 2014.