The car show that is Transformers 4 continues today with a truck from Freightliner.
The truck is a 2014 Argosy, and it will surely turn in to some kind of huge alien robot at some point. Take a look: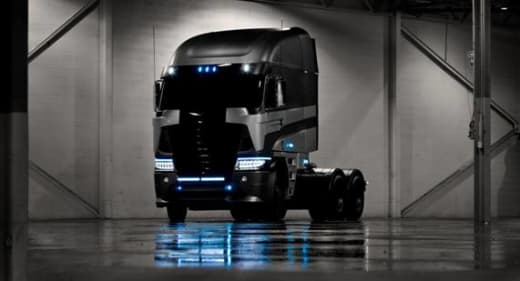 Mark Wahlberg stars in the fourth installment of Michael Bay's action franchise, which will spawn a brand new trilogy.
Kelsey Grammer (Monsters University) plays the main human antagonist, a counter-intelligence Op named Harold Attinger. Stanley Tucci (The Hunger Games: Catching Fire), Nicola Peltz and Jack Reynor, Li Bingbing, and T.J. Miller also star.
Transformers 4 has a release date set for June 27, 2014. Until then, check out all the Transformers 4 cars.