It is hard to miss that Brad Pitt is back on screen. First announced in the initial World War Z trailer that permeated the airwaves, Pitt stars in the page-to-screen movie about a U.N. worker and his role in the global fight against zombies after an apocalypse. Max Brooks' bestselling novel is leaping to the big screen and Pitt's fingerprints are all over it, from producing the film to his starring role.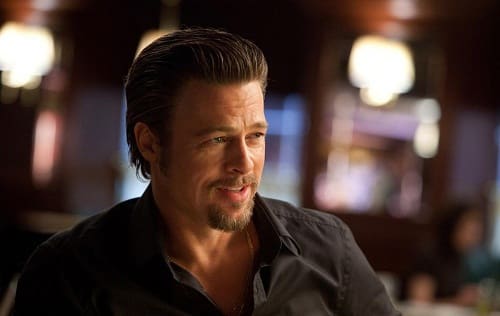 Pitt first truly charmed audiences with his scene-stealing role opposite Geena Davis (and Susan Sarandon) in Thelma and Louise. It didn't take long for him to go from, "Who was that guy?" to superstar after his turns in Interview with the Vampire, Legends of the Fall and Twelve Monkeys (for which he got a Golden Globe nomination).
The actor would also appear in roles that have become part of pop culture history… from Seven, Fight Club, Snatch, the Oceans movies, Inglourious Basterds and the movie where he met the love of his life, Mr. and Mrs. Smith.
We let you know what our Top 10 Brad Pitt movies are... and now we want to know:
What is Brad Pitt's best movie?