Bryan Singer, calm yourself!
Earlier this morning we showed you an X-Men: Days of Future Past Richard Nixon set photo tweeted by the director. Now, the 1970s continue on set with a Vietnam War Protest. Take a look: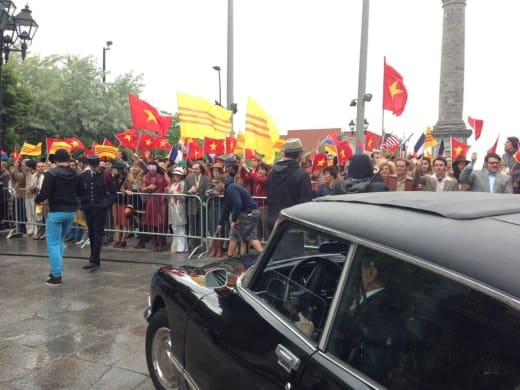 The seventh film in the X-Men franchise will combine both the original continuity, and the prequel continuity from First Class, with Kitty Pryde, played by Ellen Page, traveling between them in order to save the world from destruction.
James McAvoy, Patrick Stewart, Michael Fassbender, Ian McKellen, Jennifer Lawrence (Catching Fire), Hugh Jackman, Halle Berry, Nicholas Hoult, Anna Paquin, Omar Sy, and Peter Dinklage also star.
X-Men: Days of Future Past will come out July 18, 2014.