300 Rise of an Empire Comic-Con Poster: Lena Headey Avenges
by Joel D Amos at . Updated at . Comments
The studios are rolling out the Comic-Con posters for their highly anticipated movies that will be making a splash at the San Diego Convention Center starting on Thursday, July 18. Earlier today, we got the I, Frankenstein Comic-Con posters and Marvel released its posters for Thor and Captain America sequels.
Now, fresh off the release of the evil-looking 300: Rise of an Empire Comic-Con poster, star Lena Headey is getting one of her own!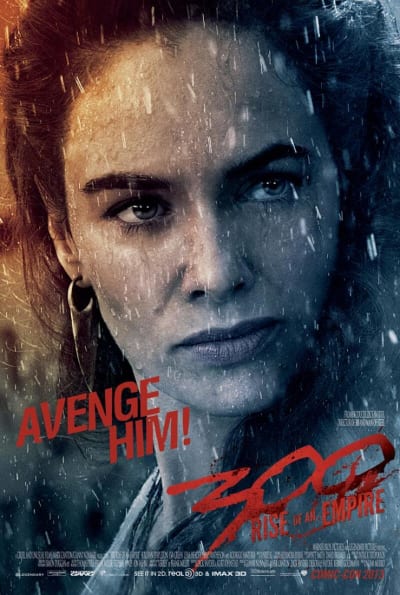 The film is based on the graphic novel Xerxes and picks up where Zack Snyder's 300 left off and one can see why the writing on Headey's poster says, "Avenge him." And by him, we're thinking it's Gerard Butler's character who we see lying dead in the 300: Rise of An Empire trailer.