300 Rise of an Empire: Jack O'Connell Comic-Con Poster
by Joel D Amos at . Updated at . Comments
We've got our third 300: Rise of an Empire Comic-Con poster and it features Jack O'Connell as Calisto. The first was for Lena Headey seeking vengeance, and the other of a nasty-looking fellow in an iron mask looking pretty vicious.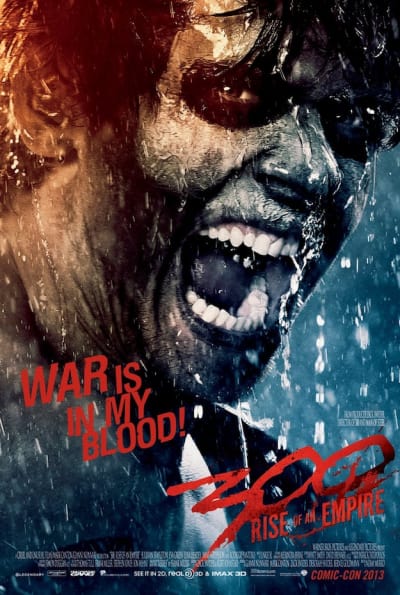 With the first 300: Rise of an Empire trailer garnering the buzz, look for filmmakers landing in San Diego to give fans either a new trailer or footage… or both!
The second film in the 300 series features a different director, Noam Murro, instead of Zack Snyder. But, Snyder is still all over this one, as he served as co-writer of the script and producer of the film.