Keanu Reeves (Bill and Ted's Excellent Adventure) looks pretty badass in one of four new posters released for Universal Pictures' 47 Ronin. Director Carl Rinsch's 47 Ronin has a trailer coming soon, and stars a bevy of talented Japanese superstars including Hiroyuki Sanada, Tadanobu Asano, Rinko Kikuchi and Kou Shibasaki.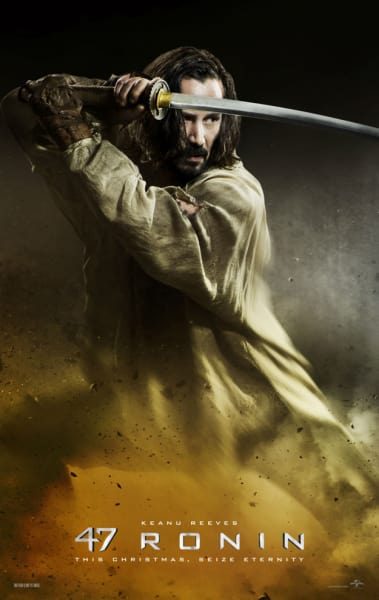 The three other posters remain a mystery as to who the metal masked man is, why that woman is hanging upside down and who is the tattooed, skeleton masked man?
47 Ronin arrives in 3D on Christmas Day and tells the story of Kai (Reeves), a loner who joins forces with the leader of 47 Ronin as they seek vengeance upon the vicious village leader who murdered their teacher and banished them from their land.