As Johnny Depp moves his production company, Infinitum Nihil, to Disney, news arises that the star of The Lone Ranger is set to reprise a role for the Mouse House. Looks like Depp will return to being a bit Mad (Hatter) for the sequel to Alice in Wonderland. Given all the work Depp does with Disney (Pirates of the Caribbean movies), this should hardly be a surprise that he is moving from Warner Bros. across Burbank to the studio that Walt built.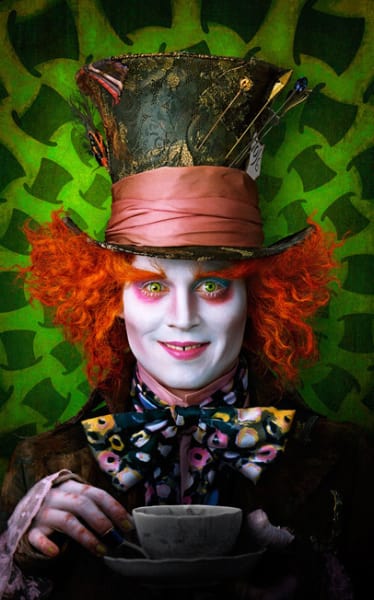 The sequel is tentatively called Through the Looking Glass and given how director Tim Burton made Alice a bit more of an adult than a child, you can count on Mia Wasikowska returning to the role that made her famous. Although it appears that Burton won't return to helm the sequel, it will be director James Bobin (The Muppets).
Can you blame anyone for looking to head down the rabbit hole again? Alice in Wonderland banked over a billion dollars… yes, with a "B." Depp isn't done with Disney sequels with this one -- he'll be back as Captain Jack Sparrow in Pirates of the Caribbean 5.