After being disappointed in the role he played in The Avengers, it must have been music to Jeremy Renner's ears when Joss Whedon said that he sees the role of Hawkeye and his alter ego Clint Barton expanding in Avengers: Age of Ultron.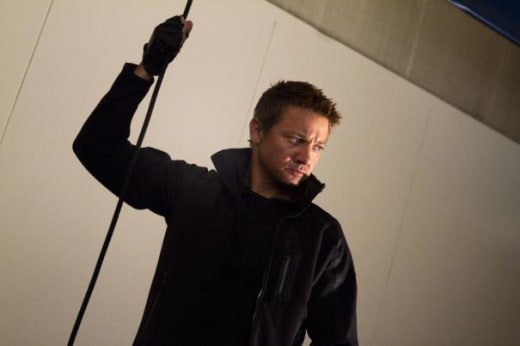 As soon as it was announced at Comic-Con that The Avengers sequel would be called Avengers: Age of Ultron, the attention shifted to what characters would play a bigger part, a smaller part and a new part. We already know that Quicksilver and Scarlet Witch will be there, but would about our favorite archer?
We all know that when Whedon was hired to rewrite The Avengers script, which everyone mostly agrees was a home run, he reduced the role of Hawkeye and Barton. Renner was not amused.
"At the end of the day, 90-percent of the movie, I'm not the character I signed on to play. I'm literally in there for two minutes," Renner said two years ago. But he did come around.
"We're pretty much introducing a new superhero character to everyone in a movie where there's a thousand superheroes. So there's not a lot of back story or understanding we can really tell about who Clint Barton is, or Hawkeye, and is he working for S.H.I.E.L.D. or not. There's a lot of unanswered questions, even for me. And I was OK with that."
Whedon, who normally is quite shy about releasing details, addressed the Hawkeye situation for Avengers: Age of Ultron and Renner should be thrilled.
"It's very much a global Avengers film. A lot of the movie has to do with their place not just in America, but the world. Part of the fun for me, definitely this time around, is writing Hawkeye," Whedon said.
And from the sounds of it, the filmmaker agrees with Renner's sentiment regarding what happened to his character in the first film. "He did get possessed pretty early by a bad guy and had to walk around all scowly for most of the movie. So now it's nice to actually have the character there and see him interact with the other guys."