Avengers: Age of Ultron is Title of The Avengers Sequel
by Joel D Amos at . Updated at . Comments
Movie Fanatic is stunned at the Marvel Studios presentation that we just walked out of, moments ago. The first piece of news (and all the rest is coming at you) came from Joss Whedon, who admitted that the sequel to his highly successful The Avengers will be called Avengers: Age of Ultron. We also got our hands on the new logo!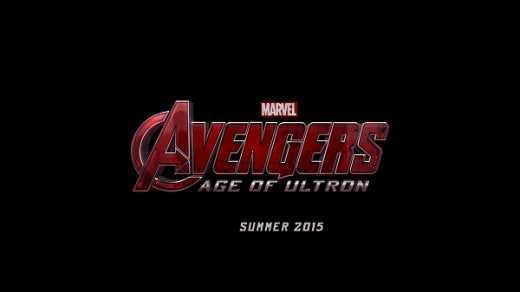 More on the Captain America: The Winter's Soldier press presentation and Guardians of the Galaxy announcement of their cast in a moment. But, let's explore this title of what is essentially Avengers 2.
Ultron, for those who don't know, is a robot that first landed on the pages of the comic icon's pages in 1968. The titular character is a robot who rebelled against its builder and became too powerful. It appears as if Whedon has announced his villain by releasing the title of his next Avengers film.
What is fascinating is that we may be living in an age where movies are now influencing comics instead of the other way around. Ultron was "re" introduced in a 10-issue set earlier this year in what now in hindsight appears to bring the character more into the Avengers mythology than it had been before.
What we'ew also wondering about with all this news -- is that meeting between Vin Diesel and Marvel and what it now means. Stay tuned…