Captain America The Winter Soldier: Teaser Poster Premieres!
by Joel D Amos at . Updated at . Comments
Hot off the news that Marvel is bringing Captain America: The Winter Soldier to Comic-Con on Saturday, Movie Fanatic was sent the teaser poster for the Chris Evans-starring film. As Captain America: The Winter Soldier releases in theaters on April 4, 2014… we may have a long way to wait, but glimpses into the sequel to 2011's Captain America are enough to keep us going!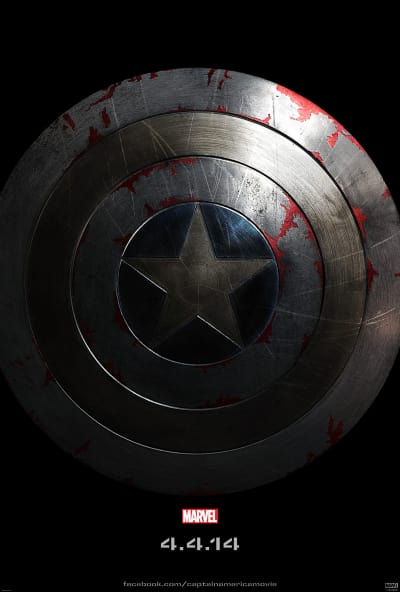 In the new teaser poster, it is simply of Captain America's iconic shield. Now, is it us or does that look like blood on it? Or perhaps... it is just scuffed from all that action he has gotten into lately.
Cap may have been a spoke in the wheel that was The Avengers, and it worked big time. But, we are just a bit of a fan of the "First Avenger" and we are too thrilled to see him back in his own movie. This time out, he is involved with The Winter Soldier, and beyond that… the plot is a mystery.
But we promise you this… as soon as we complete our interviews with the cast and Marvel head Kevin Feige on July 20 at Comic-Con, we will bring you all the details!