Fresh off the heat they ignited at Comic-Con with the debut of The Hunger Games: Catching Fire trailer, an image of Finnick has appeared and let's just say Sam Claflin will not be cooling things off.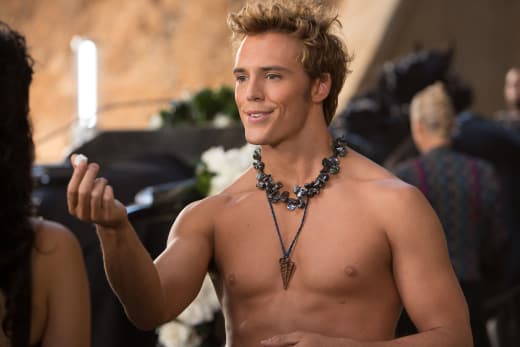 Of course those that read the book series by Suzanne Collins know that Finnick plays a major role in the plot of Catching Fire and let's just say Claflin appears to be the perfect choice to embody what Collins painted with her prose. 
The film's buzz is only growing and images are filling in our blanks as to how the sequel to The Hunger Games will look. Judging by these Katniss and Peeta wetsuit photos, new to the series director Francis Lawrence has a firm grasp on the visual representation of the explosive blockbuster's world.