The schedule for Comic-Con 2013 is starting to come together. Earlier we reported on Captain America 2 and Thor 2 invading Hall H on Saturday, July 20 and now we have a full schedule for what movies to expect information, clips, trailers and stars from for the first full day of the convention, Thursday, July 18.
Here is the full line-up of movie-related items at the San Diego Convention Center and when and where to go if you're going to be there. Movie Fanatic will be heading to the pop culture convention and covering it from beginning to end in full effect!
Thursday, July 19 Comic-Con Movie Presentations:
Dreamworks Animation Filmmaker Focus
The filmmakers behind Turbo (David Soren), Peabody & Sherman (Rob Minkoff) and How to Train Your Dragon 2 (Dean DeBlois) get the focus for their DreamWorks Animation movies and kick off a full day of movie fandemonium!
Thursday July 18, 2013 11:45 a.m. to 12:45 p.m.
Room 6A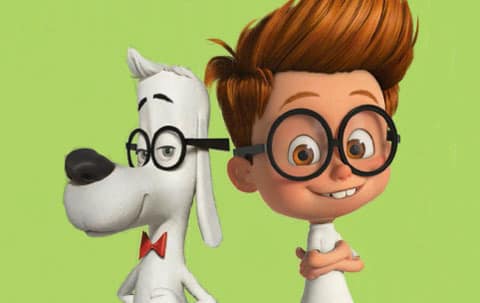 Europa Report
Sebastian Cordero's Europa Report aims to put the science back in science fiction, and what better venue than Comic-Con to show off his film? The story follows a mission to Jupiter's moon Europa, seeking evidence of life. See, there is an ocean beneath the icy surface we know about and now NASA scientists are heading there to find out firsthand. What they discover may cause a little shock and awe.
Cordero will be there, as will composer Bear McCreary (Battlestar Galactica, The Walking Dead), producer Ben Browning and actress Karolina Wydra. Like we said, the science on this film is fully represented, as the panel will be led by astronomer Dr. Phil Plait.
Thursday July 18, 2013 1:10 p.m. to 2:20 p.m.
Hall H
Entertainment Weekly's The Visionaries
Three filmmakers currently making some films that Comic-Con fans will adore get the Entertainment Weekly salute in this panel. Marc Webb (The Amazing Spider-Man 2), Alfonso Cuaron (Gravity) and Edgar Wright (The World's End) talk about how they went from making art house fare to the big blockbuster sci-fi and superhero mainstays they are currently releasing.
Thursday July 18, 2013 2:30 p.m. to 3:30 p.m.
Hall H
Ender's Game and Divergent
Summit Entertainment will showcase two of their upcoming films with a special inside look at Ender's Game and Divergent. Talk about star-studded, Harrison Ford will be on hand for a rare Comic-Con appearance talking Ender's Game, and he is joined by his co-stars Asa Butterfield, Hailee Steinfeld and Abigail Breslin, along with director Gavin Hood. Look for the panel to feature the first footage ever seen of the futuristic thriller based on the novel. And bring your questions, as the cast and filmmakers will conduct a Q&A after screening the footage.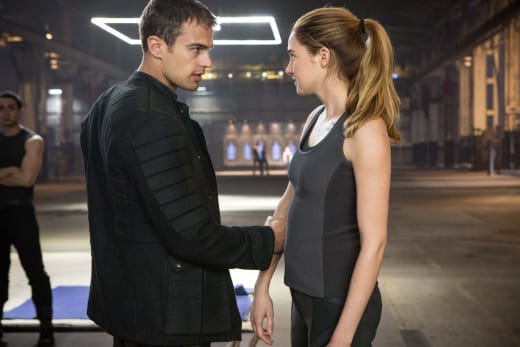 Divergent's cast and filmmakers will follow with their own Q&A featuring author Veronica Roth, director Neil Burger, and stars Shailene Woodley, Theo James, Miles Teller, Maggie Q, Ansel Elgort, Mekhi Phifer, Ben Lamb, Ben Lloyd-Hughes and Christian Madsen.
Thursday July 18, 2013 3:50 p.m. to  4:50 p.m.
Hall H
Voltage Pictures: An Exclusive Preview of The Zero Theorum, Directed by Terry Gilliam
The Zero Theorum, a film that has gone under the radar… until now, makes its Comic-Con debut. The story is of a reclusive computer genius who works on a shrouded-in-secrecy project aimed at discovering the purpose of existence. Hitting the stage to introduce the special early look at this new film and to take questions are producers Zev Foreman and Dean Zanuck.
Thursday July 18, 2013 5:10 p.m. to 5:40 p.m.
Hall H
The Goon Kickstarter and Beyond with Eric Powell and Blur Studios
Tons of fans rallied together to raise over $400,000 to put together a story reel for the David Fincher-produced feature film based on Eric Powell's comic book series The Goon. Now, Kickstarter supporters and Comic-Con attendees alike will have a chance to catch a glimpse of this work in progress! Creator Eric Powell, Blur Studios owner Tim Miller and veteran visual effects titan Jeff Fowler present an update on this fan-funded full-length motion picture. Kind of apt they're debuting at the fan heavy Comic-Con, no?
Thursday July 18, 2013 6:00 p.m. to 7:00 p.m.
Room 9