We previously reported that The Crow remake would be at Comic-Con. Although it was somewhat simple and quiet in terms of an announcement, the creative team presented those gathered in San Diego their first look at the rebooted anti-hero in a poster.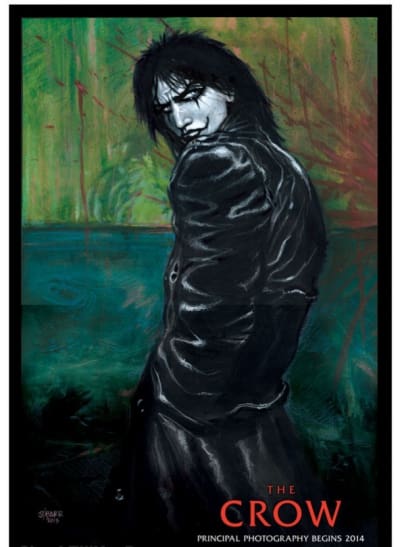 Relativity Media has put The Crow on the fast track and the first image of what we can expect from the new film is quite close to the vision of the comic's author, James O'Barr. It is great news that this film is moving forward. There have been many incarnations in the last several years especially, most notably one involving Bradley Cooper.
The 2014 production start schedule has us thinking audiences might be able to check out the vision of director F. Javier Gutierrez in 2015.