Edge of Tomorrow Poster: All You Need is Kill Changes Its Name
by Joel D Amos at . Updated at . Comments
The action thriller that debuted its first still yesterday of Tom Cruise and Emily Blunt has changed its name. All You Need Is Kill will now be known as Edge of Tomorrow when it makes its big splash at Comic-Con. Warner Bros. announced the change along with the film's first poster in honor of the annual pop culture fest.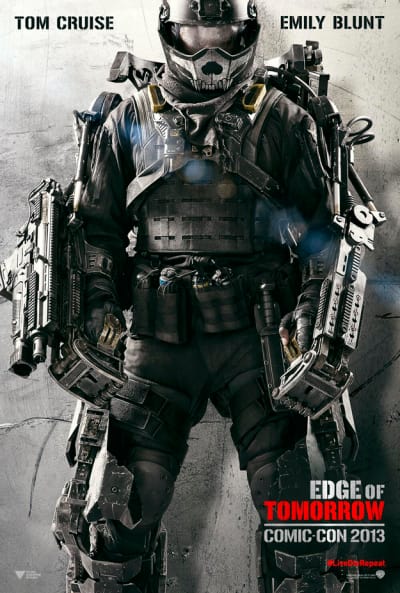 Edge of Tomorrow will debut June 6, 2014 and honestly, we kind of like the title All You Need Is Kill. But, knowing very little about the film, perhaps the new moniker fits it better.
The first footage of the film that features Cruise as a military man who has to relive the day he died in battle over and over until he gets it right (a la Groundhog Day) will debut at Comic-Con on Saturday. Seems an alien race has invaded Earth and the key to our survival is Cruise's military man succeeding in his mission.