The Fantastic Four reboot over at 20th Century Fox is starting to move forward. Previously it had been reported that it would build sets in Vancouver with a yet unnamed cast. When we emerged from Comic-Con, although the X-Men: Days of Future Past cast shocked us with a surprise visit, we had thought that the "surprise" Fox had promised us in the press was a reveal of the cast of Fantastic Four.
We left San Diego wondering what was up with that Marvel property.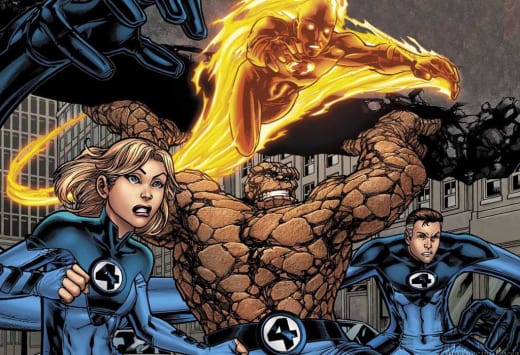 Well, now we know. Although a cast has still not been announced, filmmakers have decided on Louisiana to start shooting their Fantastic Four reboot. Although there has been no cast announcement, this is still good news because it means that the project is moving forward.
Josh Trank is set to direct beginning in September, that much we know. And with his experience with Michael B. Jordan, who appeared in his film Chronicle, we think he would make a great Johnny Storm. Although with today's news that the Creed-Rocky spin-off is happening with Jordan attached, we're not sure how that fits. But, one can dream. When it comes to Sue Storm, might we recommend Allison Williams?