Fruitvale Station Review: Trayvon Martin Case Echoes Through Another Tragic Death
by Joel D Amos at . Updated at . Comments
When one sees a movie like Fruitvale Station in the midst of the summer blockbuster cavalcade, you hope that Oscar remembers it for lauding at the end of the year. Not only does Michael B. Jordan deliver an Academy Award-worthy performance and Octavia Spencer should start thinking about her Oscar speech after winning for The Help, but the riveting film deserves to be considered for Best Picture.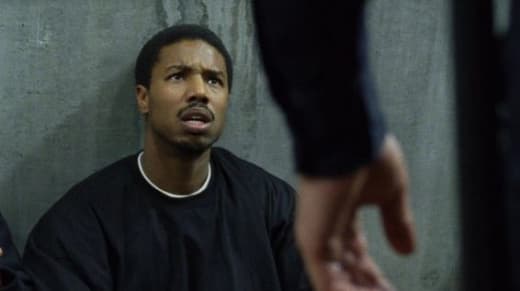 First time writer-director Ryan Coogler has his film commence with the real, albeit grainy, video footage of the shot that killed Oscar Grant (Jordan) and reverberated throughout the Bay Area and the nation. Grant was coming home to Oakland from New Year's Eve festivities on the BART train when a transit officer shot and killed him in front of his girlfriend and young daughter's mother. He was 22.
The success of Fruitvale Station comes from several fronts. Coogler directs from his screenplay that announces him as a cinematic force of nature. The way he tells the story builds such compassion for his protagonist, especially in the face of the tragedy that we all know is coming. Even as it is happening, one finds themselves hoping that what did happen… won't. That speaks volumes to Coogler's efforts as a screenwriter and a helmer.
Also, as teased in the Fruitvale Station trailer, Jordan makes quite a pronouncement as well. We first saw his talent on TV with his work on HBO's The Wire and Friday Night Lights. But, it will be his performance in Fruitvale Station that will catapult the young star to the upper echelons of Hollywood. He manages to simultaneously paint a picture of a character who may have had a less than savory past, but on this particular New Year's Eve… we feel his desire for change and can see it on every frame of film until the heartbreaking end.
Fruitvale Station could stand on a soap box and make a societal statement about racial profiling, especially in the shadow of the George Zimmerman verdict from the killing of Trayvon Martin. Sure, they are different cases, but it could be argued they come from the same rough spot in American culture. Yet, Coogler manages to let the audience draw all the conclusions it needs, solely based on the dramatic power he presents in his film.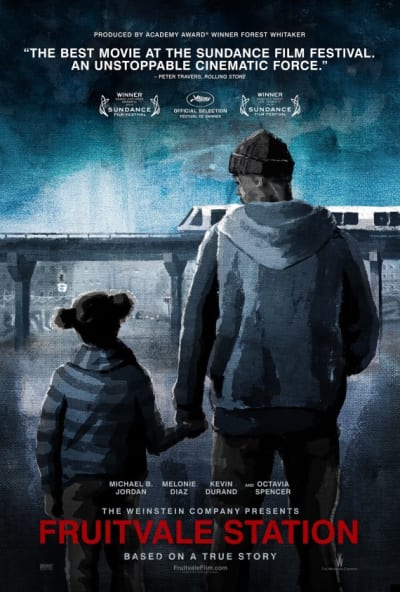 Then, there is Spencer. Yet again, she harnesses a power that is breathtaking as Grant's mother. She captures the loss of a parent who has to say goodbye to a child through tragic means. But, Spencer also manages to show a whole lot of light within a characterization of a mother who adores her son, wants the best for him, and doesn't judge him on past indiscretions.
She is encouraged by his desire to change and it is all the more emotional when his fate is met in the final act of the film. Her tears are our tears and through her, Jordan and Coogler's work, the greatest aspect of what happened to Grant is achieved. Our Fruitvale Station review can state that we will never, ever forget his story. It's easy to see that it was a must to put the film on our Top 10 of 2013 So Far.