Cheer up, George! Yes, it's true: Stacey Keibler dumps George Clooney. But, the superstar got a piece of good news as he will be receiving the BAFTA Kubrick Britannia Award from the Los Angeles chapter of the British film organization with its awards show on November 9.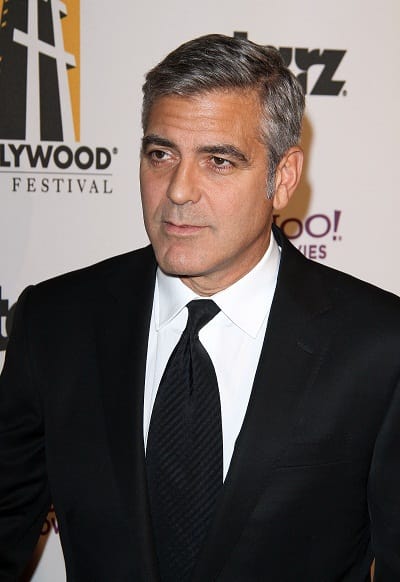 Since the award goes to "a unique individual, upon whose work is stamped the indelible mark of authorship and commitment, and who has lifted the craft to new heights," we think the award is perfect for Mr. Clooney who has done just that.
Since leaving ER, Clooney has managed to avoid his early film faults and become one of Tinseltown's most celebrated actors-directors-producers. He has won Oscar gold as a performer (for Syriana), as a producer (Argo) and been nominated as director (Good Night, and Good Luck) and screenwriter (The Ides of March).
In a statement from BAFTA, we can see the British institution is quite taken with the dashing and talented Clooney.
"George Clooney is without question one of our industry's true icons. His work has captivated audiences from all corners of the globe," said BAFTA Los Angeles Chairman Gary Dartnall in a statement.
The BAFTA awards take place at the Beverly Hilton Hotel in Los Angeles and will air on BBC America on Nov. 10.