You can count on getting tons of info out of Movie Fanatic when we explore the world of Godzilla at Comic-Con on Saturday. But, until then… we invite you to delve into the iconic monster's world as Warner Bros. has unleashed a viral campaign that feels so real, it's honestly scary.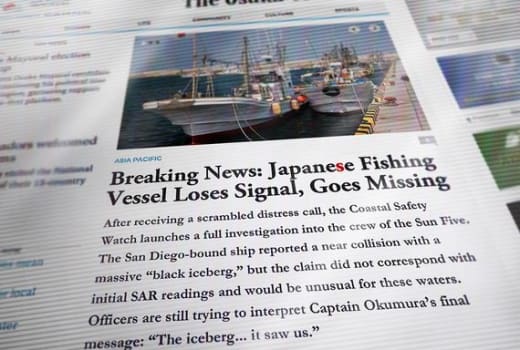 Check out the Godzilla encounters site for constant news updates from around the globe as it appears the monster is getting closer to making landfall and attacking us all! The site features news clippings and articles about the odd goings-on around the world and we know, as readers, that it means the big fella is on his way.
We were especially compelled by a surfer/amateur seismologist who reported on his blog that the seismic activity that will produce "killer" waves... seems to be moving. You think?!
Godzilla will hit theaters May 16, 2014, starring Aaron Taylor-Johnson (Savages), Ken Watanabe, Elizabeth Olsen, Juliette Binoche, David Strathairn and Bryan Cranston (Argo).