Godzilla Will Attack Comic-Con: Monster Movie Poster Premieres Too!
by Joel D Amos at . Comments
As we previously reported, The GodzillaEncounter has been releasing information about a mysterious force of nature that seems to be heading towards Southern California. Well, the movie Godzilla has released its Comic-Con poster, so we think the big guy is about to rock the Con.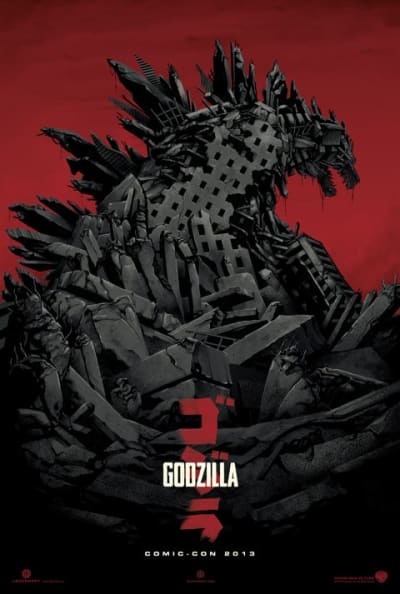 Now, GodzillaEncounter is releasing news that, just in time for Comic-Con and a certain monster movie that goes by the name of Godzilla, it appears an "oceanic anomaly" is approaching San Diego and could make landfall sometime this coming weekend.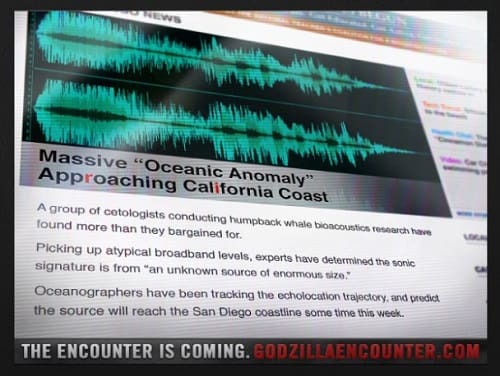 Gareth Edwards, director of Godzilla, the Warner Bros. reboot to the classic monster who makes mayhem, has recorded a pre-Comic-Con message for fans that further explains the massive presence heading towards the American Southwest.
Movie Fanatic will be there and bring you all the monster mayhem as it happens.