The story of Grabbers follows what seems like the idyllic life on Erin Island, a fishing village off the coast of Ireland. Ciaran O'Shea is tasked with chaperoning an officer, Lisa Nolan, from the mainland. Sounds a bit like a supernatural Hot Fuzz?!
Things seem fine until a fishing boat goes missing and whales begin beaching themselves, almost uncontrollably.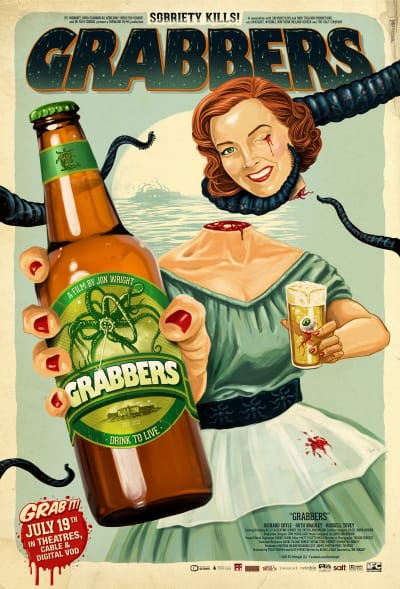 It appears that there is something in the water… but what is it? And remember the film's tagline says it all: Sobriety kills!
Use the widget below to enter on Facebook or Twitter. There are three unique ways to enter, and by entering all three ways you can increase your chance of winning. A winner will be announced on July 31. Good luck!