At the heart of director Alfonso Cuaron's (Harry Potter and the Prisoner of Azkaban) Gravity is the powerful acting performances needed by his two leads: George Clooney and Sandra Bullock. See, the story follows their astronauts who are out on a space walk when their ship is bombarded and destroyed by floating debris.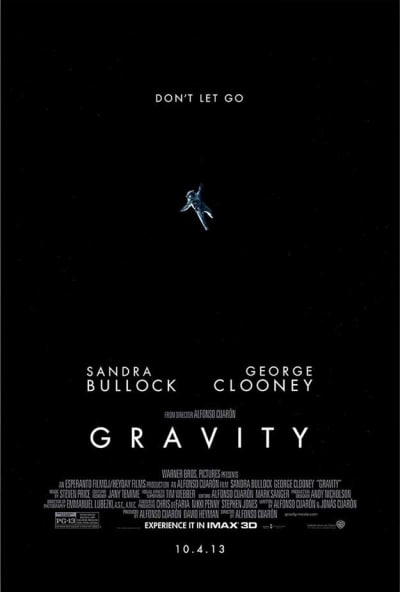 Lost in space, and floating ironically without Gravity, they must figure out how to survive. Warner Bros. has released a new poster celebrating the film's release on October 4 in IMAX, and boy, does it say much without saying much of anything other than, "Don't Let Go." That was also the title of the first Gravity trailer. I sense a theme here.
From our Sandra Bullock Comic-Con interview, we learned that both actors went through rigorous training with real life astronauts to make the film feel as real as possible. Judging by what we've seen so far… mission accomplished.