Another star has taken to Twitter to make news. After Russell Crowe talked Man of Steel sequel over the weekend, Dwayne Johnson (recently seen in Fast and Furious 6) released a photo on his Twitter account that gives us our first look at what The Rock will look like as the icon that is Hercules.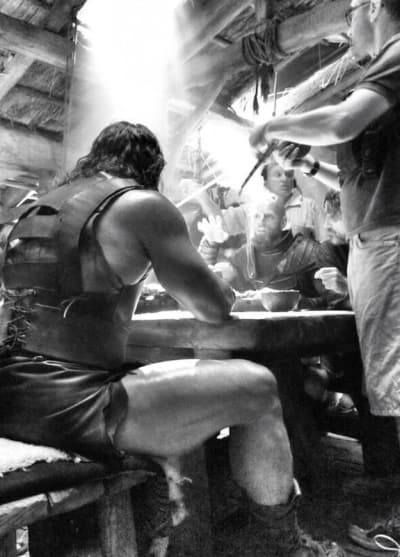 Johnson was also seeking to show off the set design, clearly proud of the landscape where he is making his next movie. Accompanying his Twitter photo, Johnson said, "Our Hercules set created by award winning designer Jean-Vincent Puzos w/ great detail. I sit in awe."
Hercules is currently being shot by director Brett Ratner (Tower Heist) and will also star Joseph Fiennes, John Hurt, Ian McShane and Rufus Sewell and is being released July 25, 2014.