Dwayne Johnson must be a little excited about his role as Hercules. One day after he posted a Hercules costume and set picture, The Fast and Furious 6 star has posted a Twitpic of Hercules' helmet. Yeah, I know what you're thinking… a helmet? Well, it is one pretty cool helmet.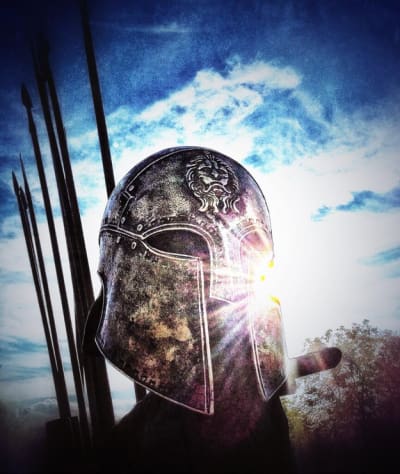 And upon further reflection… one can see why Johnson is so excited about his title role in Hercules. If there was a part in movie lore (heck, in historical storytelling history) that is perfect for the Rock, it is that of Hercules.
Hercules and his twelve labors spawned a legend. The man was haunted by a past sin and became a mercenary. He inspired five people to join him and he traveled the landscape of Greece selling his strength for gold, all in the name of helping people fight against evil. Hercules becomes a hero in the truest sense of the word when he is asked to help a leader of Thrace and his daughter in bringing down an evil warlord. Hercules rises to the challenge and not only amends for his sin, but becomes a pillar of heroic nature.
Hercules' story lands July 25, 2014 and also stars Joseph Fiennes, John Hurt, Rufus Sewll and Ian McShane.