Dwayne Johnson must be just a little giddy about being the title character in Hercules. First he tweeted a photo of his Hercules costume and then we got a better look at his Hercules helmet.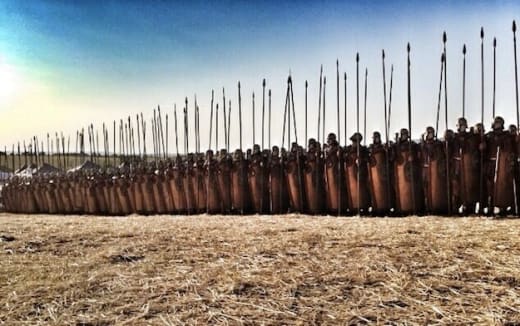 Now, the man known as The Rock is back on Twitter bragging about the Thracian Army and all its magnificence.
"Let it be to death or victory," is what Johnson tweeted. "Thank u my 'Thracian soldiers.' Intensity & energy #prebattlespeech."
Brett Ratner (Tower Heist) is helming the project that is expected to hit theaters July 25, 2014.