We've been hearing about the Aaron Eckhart-starring I, Frankenstein for several years now and besides an I, Frankenstein motion poster, we haven't seen too much from the film. Well, we've got our first image from the movie and boy, is it worth the wait. It is a shot of Eckhart, and that man who famously played Harvey Dent in The Dark Knight has never looked better… even at the age of 45!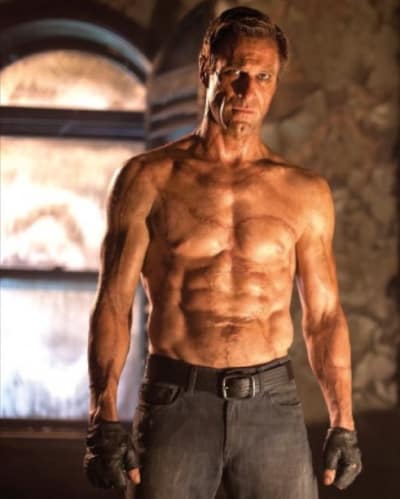 I, Frankenstein is set in an alternative present world where gargoyles and demons are engrossed in a war for supremacy. Meanwhile, Victor Frankenstein has created a new being, carrying the Biblical name Adam (makes you think, no?), who holds the key to the result of the war between the factions.
The film is based on the Kevin Grievous graphic novel and joining Eckhart in the cast are Bill Nighy, Yvonne Strahovski and Jai Courtney. We will be catching up with the stars at Comic-Con and will bring you even more details on this fascinating sounding film that arrives January 24, 2014.