The scares continue for fans of Insidious as director James Wan has cooked up a whole new level of horror for Insidious 2. The film has released a new clip from the flick, new poster as well as a pretty terrifying motion poster.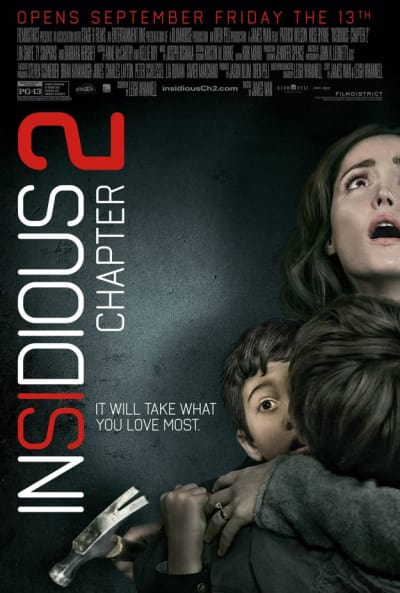 Let's be honest, that first Insidious 2 trailer had us terrified, and it only teased the fear factor coming at you when it debuts in theaters September 13.
Patrick Wilson and Rose Byrne return, along with Barbara Hershey, and the action picks up where the last film left off with the Lambert family dealing with what happened during their first scare fest -- not realizing that what haunted them has not left and has no intention of doing so.