Jackass Presents Bad Grandpa Trailer: First Look at Johnny Knoxville!
by Joel D Amos at . Comments
One of our favorite "characters" from the Jackass series was when Johnny Knoxville would put on his old man costume and turn into 86-year-old Irving Zisman. The messes he would get into were utterly hilarious and also so wrong… on so many levels.
Well, Knoxville has answered our prayers as he has crafted a full length movie featuring Zisman. Not only do we have the Jackass Presents: Bad Grandpa trailer for the film that arrives October 25, but we have the first two photos from the comedy as well.
It's nice to see that Knoxville has made time to keep the Jackass franchise alive after securing roles in various films, including The Last Stand. 
Along for the ride in Bad Grandpa is Zisman's sidekick, eight-year-old "grandson" Billy. In the film they cross the country that actually combines a narrative feature with their trademark hidden camera mayhem. From the sounds of it, Knoxville is quite pleased with the casting.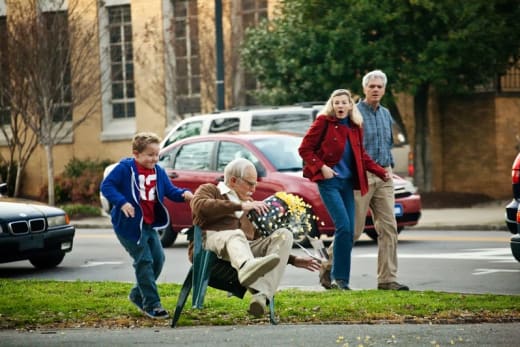 "Jackson would just follow me on the set and verbally assault me while hitting me in the zipper," Knoxville recalls. "I was just shaking my head thinking that this kid is a piece of work. He's unbelievable. I think he was sent from heaven."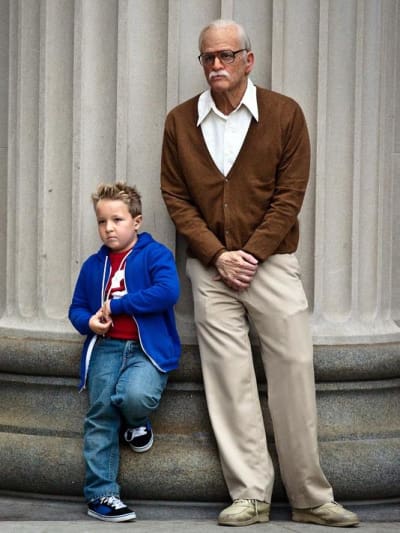 Knoxville had been asked repeatedly about making a full length movie with Zisman, but feared it would never work over a full length movie. But, with the combination of hidden camera and a set narrative, he found a winning combination. From the sounds of it, the film is a nice follow-up to Jackass 3D.