The latest poster for the Steve Jobs biopic, Jobs, has landed. We've seen the first Jobs photo and how much star Ashton Kutcher looks like the Apple co-founder early in life. But, in this latest one-sheet, it is uncanny how much he appears like the late great tech giant in his later years.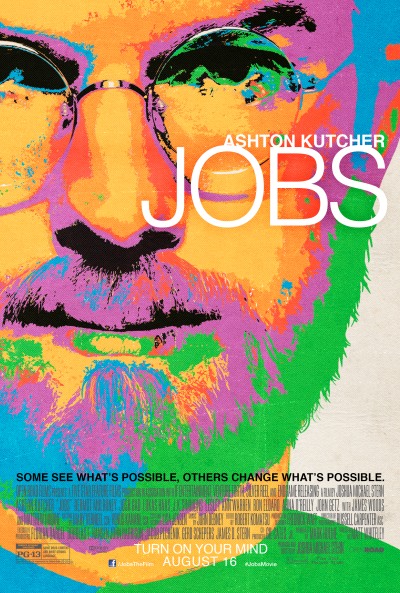 Jobs hits theaters August 16 and as the Jobs trailer teases, it tells the story of the rise, and fall, and rise again of one of the great American entrepreneurs of all time. The film chronicles Jobs and his partner Steve Wozniak (Josh Gad in the movie) from their first creation of Apple, their partnership with IBM and subsequent goal of toppling that business icon… all the way through the later Apple years that saw them become one of the most profitable and prolific companies in U.S. business history.
Jobs also released several new images from the film and they only further impress us in terms of the look of both Jobs and Wozniak onscreen. Now, time will tell how those actors do… but we think they'll nail it and rise to the occasion.