Joss Whedon Updates Black Widow Role in Avengers: Age of Ultron
by Joel D Amos at . Updated at . Comments
Earlier today we reported that Avengers: Age of Ultron expands Hawkeye's role and no one could be happier than star Jeremy Renner. Well, now we have learned that his partner in fighting crime, Scarlett Johansson's Black Widow, will also see more screen time and get more of a storyline that is integral to the drama of The Avengers sequel.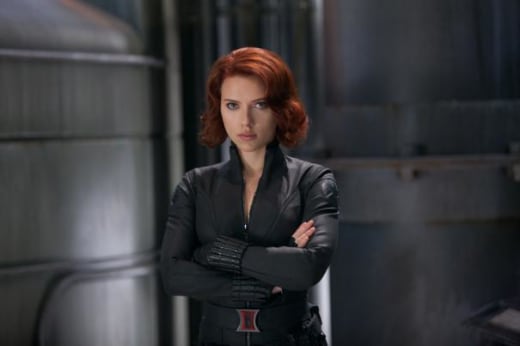 "Natasha is a huge part of the sequel because you do want to concentrate on the people who don't have their own franchises," Whedon admitted. "She was the most fun for me because she's not a hero. It's a different thing -- it's a different skill set -- and you don't have their moral high ground or any of that good stuff. And that just makes her so interesting to me. So yeah, the stuff I've got going on with her in the second one is killer."
We like the sound of Avengers: Age of Ultron already. Now, how long do we have to wait? Oh yeah, May 1, 2015. Come on, calendar… turn!