The latest poster for Kick-Ass 2 features all our favorite characters, and one special new one, front and center. Hit Girl (Chloe Grace Moretz) gets the shiny look while newbie Jim Carrey, Aaron Taylor-Johnson and Christopher Mintz-Plasse get a close-up.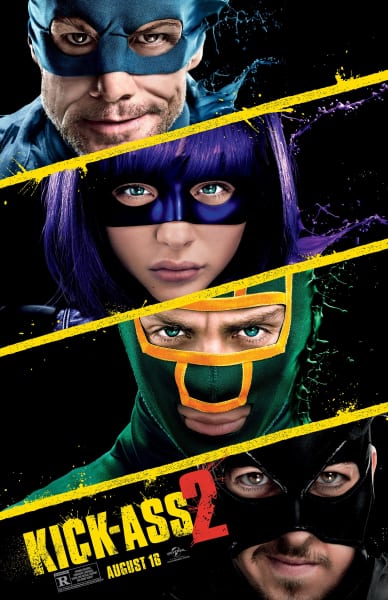 Kick-Ass 2 arrives in theaters August 16 and Movie Fanatic is getting video interviews with the cast at Comic-Con and we'll be sure to bring you all the scoops we get.
One of the stars already let us know his joy, in our Mintz-Plasse exclusive interview. He was surprised they got a chance to make another. Fans have rallied to make Kick-Ass a cult hit, but judging by the Kick-Ass 2 trailer, the film series is well on its way to becoming a franchise worth fighting for.