Amanda Seyfried shows serious range in the new film Lovelace, where she stars as Linda Lovelace -- the first true porn star of the modern era. Although the film appears that it could be exploitative, it is in fact a biopic in the vein of What's Love Got to Do With It. Lovelace follows Seyfried's title character and her tumultuous marriage to Peter Sarsgaard's hustler named Chuck Traynor and how he exploited and abused her and took her to some very dark places.
The Weinstein Company has released the film's latest trailer that goes deeper into the story of a woman who made it big in porn, then lived to rally against the entire industry and its exploitation of women. Previously, we only had this Lovelace clip to clue audiences into what to expect.
Lovelace has also released a "teaser" poster, featuring Seyfried front and center.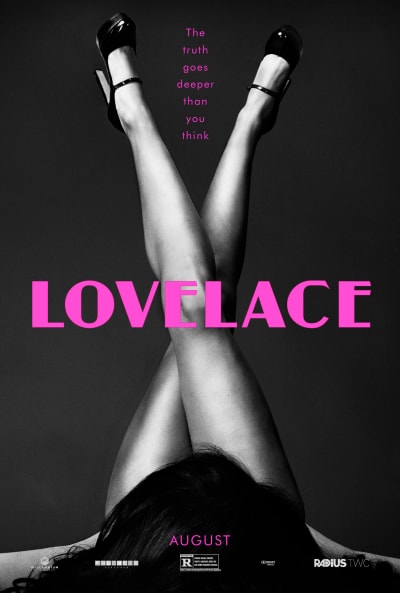 The film lands August 9 and also stars Hank Azaria, Wes Bentley, Adam Brody, Bobby Cannavale, James Franco (as Hugh Hefner!), Chris Noth, Robert Patrick, Eric Roberts, Chloe Sevigny, Sharon Stone, Juno Temple and Debi Mazar.