Nothing can compare to the awesomeness that is the Charlie Sheen Machete Kills poster that featured him as President of the United States. But, we do love Demian Bichir and his Mendez poster for the Robert Rodriguez film which is pretty cool.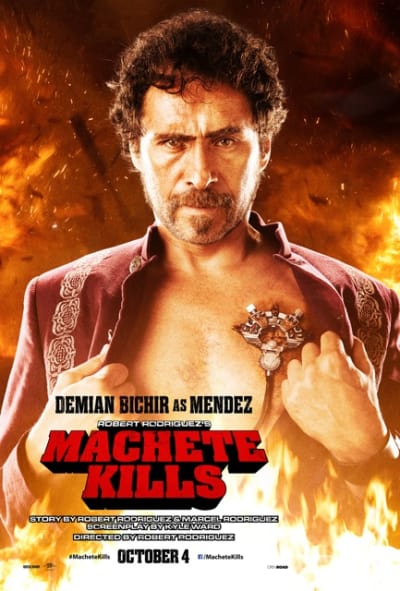 Bichir and Sheen join star Danny Trejo along with an all-star cast in the sequel to Machete that includes Michelle Rodriguez, Amber Heard, Lady Gaga, Antonio Banderas, Jessica Alba, Vanessa Hudgens and Mel Gibson.
Rodriguez's latest lands October 4. Check out the Machete Kills trailer for even more thrills.